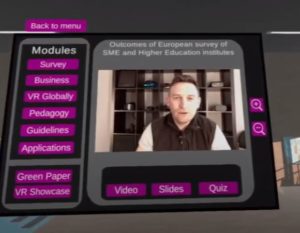 This purpose built VR Classroom application is designed to give participants the first steps and experiences of VR as an educational tool. It serves to interactively illustrate the theoritical content contained in the VRinSight Training Progamme for Higher Education and Business.
For full details check out www.vrinsight.org
The VRinSight project is co-funded by the Erasmus + Progamme of the EU Commission.