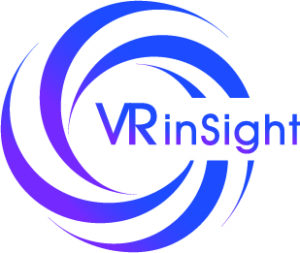 The Cumulative Report from the VRinSight Survey of higher level educators and SMEs across Europe is now available for download on the VRinSight project homepage.
The VRinSight Survey was conducted across the project partner countries to get an accurate overview of the current situation relating to VR training in Europe and to understand the needs of both industry and  education.
 The survey covers 3 research areas; 
VR hardware technologies suitable for education & training that are currently available

The current status of VR in higher level education and the challenges/opportunities in the sector across Europe

An overview of VR in business and in particular the opportunities for SMEs in Europe
 Check out the VRinSight Facebook page for the latest project updates.
VRinSight is a European partnership from industry and education, co-funded by the Erasmus Plus programme. The project running from Oct 2018 until Sept 2019 includes partners from Germany, Austria, Spain, Finland, Belgium and Cyprus delivering real value to Higher Education and the SMEs of Europe in the field of VR technology.