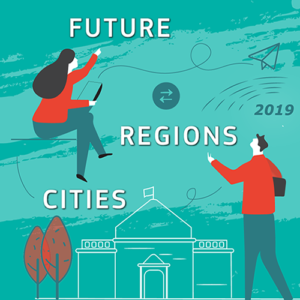 The next edition of the European Week of Regions and Cities is coming up on 7-10 October 2019 in Brussels, Belgium. Innova-FI will be an active contributor to #EURegionsWeek and co-organise a session with ESPON EGTC and the European Commission (DG REGIO) on "The role of financial instruments in the regional ecosystem and territorial cohesion". On this specific week, more than six thousand people from all over Europe and beyond are expected to join the largest event of European Regions and Cities, this year under the headline "Regions and Cities: Pillars of the EU's Future". The 17th edition of European Week of Regions and Cities offers more than 300 sessions including Workshops, Participatory labs, Regions' talks, Q&As on presented themes, Exhibitions "Agora Village" and tastings of Regions & Cities. Sessions will take place at the Square, the European Committee of the Regions premises and regional offices.
Don't miss the chance to explore how ESIF financial instruments can contribute to cohesion, including questions of governance, capacity and added value. Our session will also present results of the interregional project "Financial Instruments for Innovation (Innova-FI)", demonstrating different regional experiences in implementing FIs. Case studies on Portugal and Lithuania will be used to provide concrete examples identified in the project which were successful in overcoming regional disparities and reducing market failures.
Browse the programme at https://europa.eu/regions-and-cities/home_en and register for our session before registration closes on Friday 27 September.
We are looking forward to welcoming you in Brussels!